On June 24, New York Legal Hackers hosted its third demo night, where its members presented new products and services at the intersection of law practice and emerging technologies.  
First up was Diligence Engine, an efficient platform for large-scale contract review that also makes it easy to build new model provisions.  Next, Hire An Esquire creatively contrasted its SaaS marketplace for highly skilled freelance lawyers with the ineffectiveness of traditional legal staffing firms.  Shake showed off its app for creating simple, straightforward, and legally binding agreements, which now has potential to hold companies' and law firms' existing legal agreements.  Plain Legal demoed a dynamic intake form for trademark lawyers in small practices, streamlining the filing process for attorneys and clients alike.  Finally, Priori Legal returned us to the problem of modern legal staffing and referrals, emphasizing its platform's human touch and discounts on legal services in New York and New Jersey.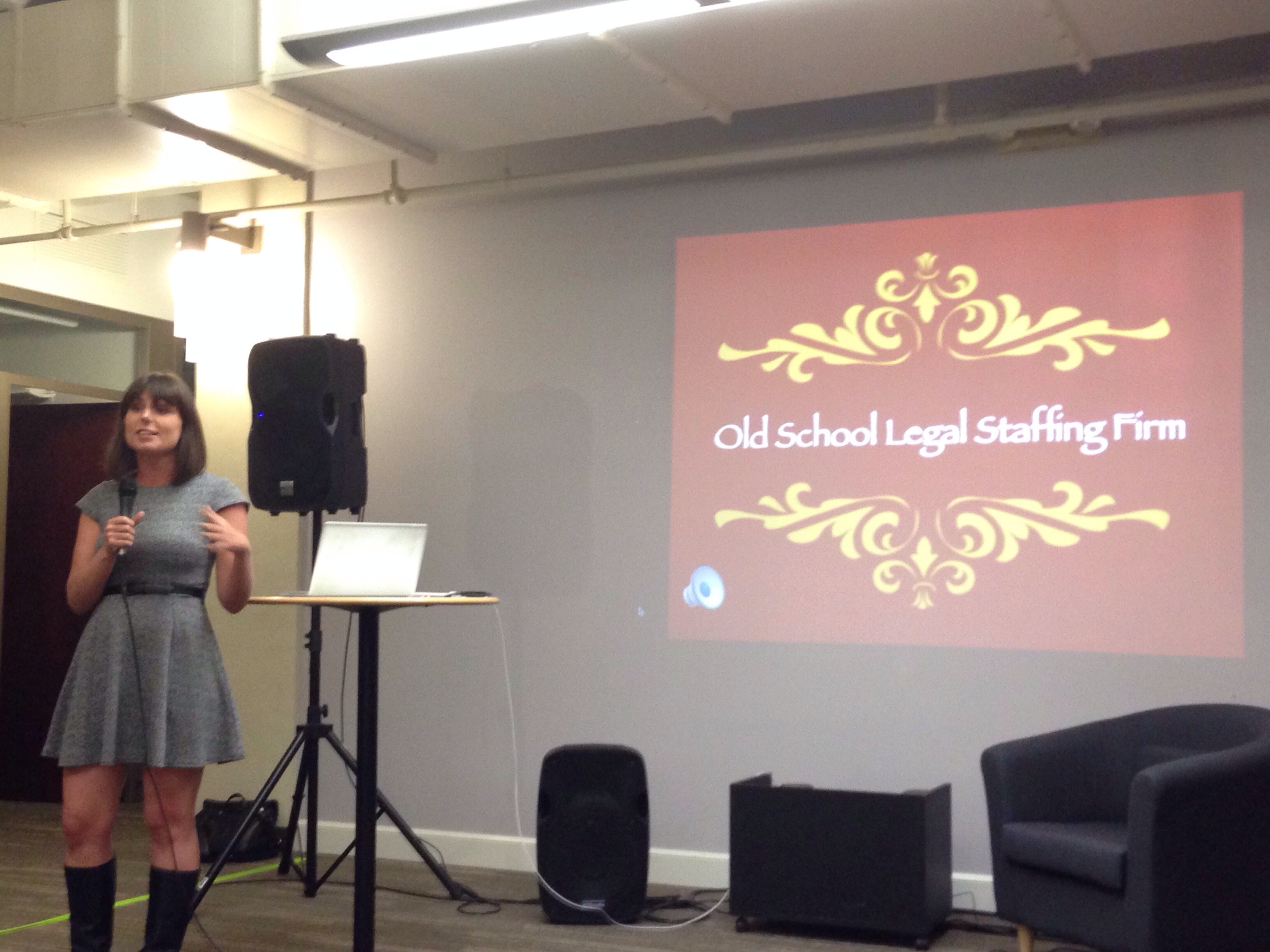 Jules Miller for Hire an Esquire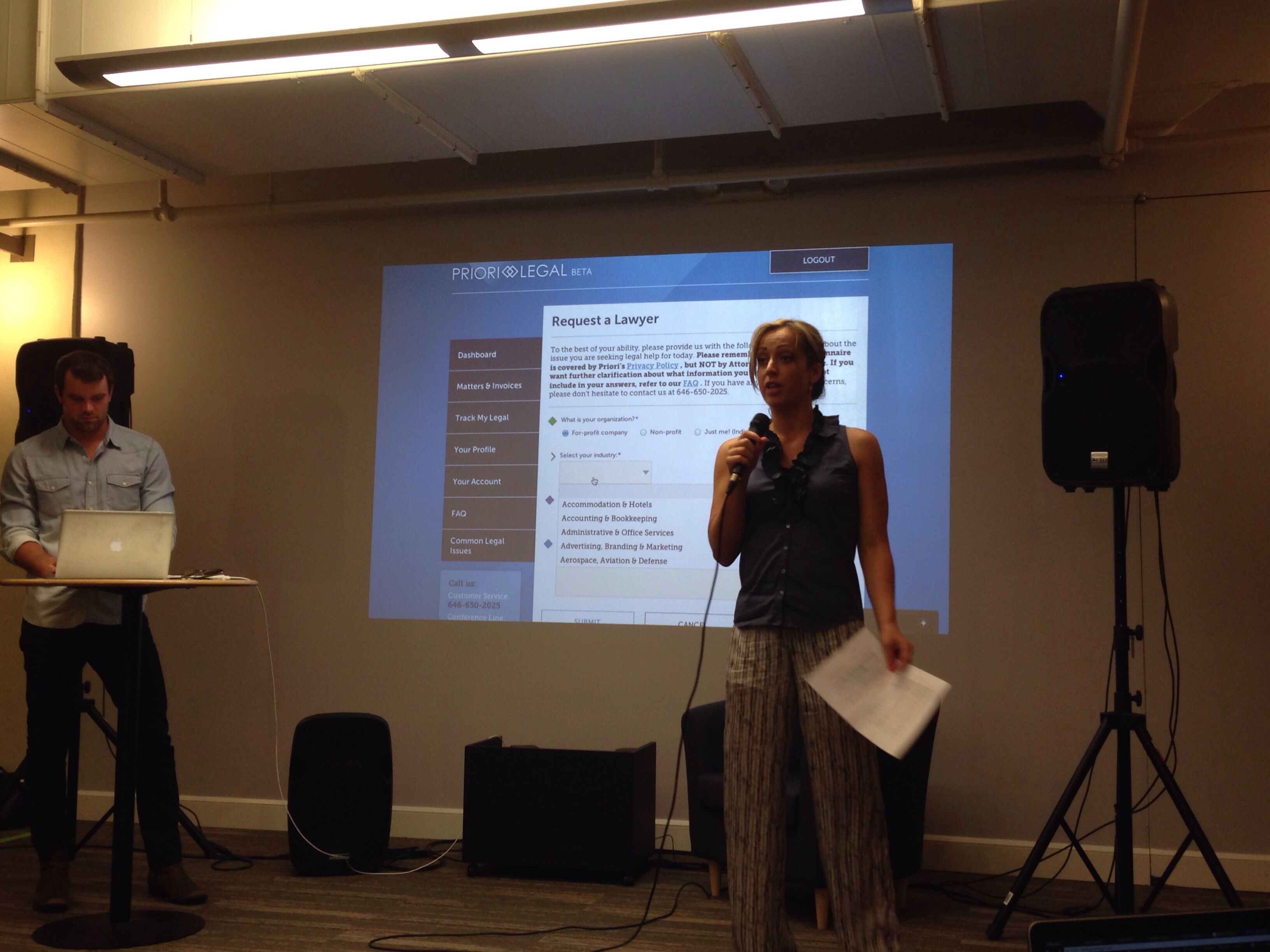 Paige Zandri for Priori Legal
After a short break, Brooklyn Law School student, and NYLH's newest officer of outreach, Jared Brenner explained a policy wiki site he is building with a team of fellow students, who plan to centralize the efforts of legal hackers nationwide.  DomainSkate delved into the trademark and URL protection issues inherent in new gTLDs and highlighted how their service can shield small- to medium-sized businesses from infringers.  Irina Tsukerman then introduced Justat, which uses statistical analysis to determine a convicted criminal's likelihood of recidivism and could influence sentencing for reoffenders.  Finally, Citizenship Works addressed access to legal services for immigrants through its website, which is available in four languages and can determine a user's naturalization eligibility while spotting red-flag issues for the user's eventual attorney to analyze.
Irina Tsukerman for Justat (with Phil Weiss of NYLH)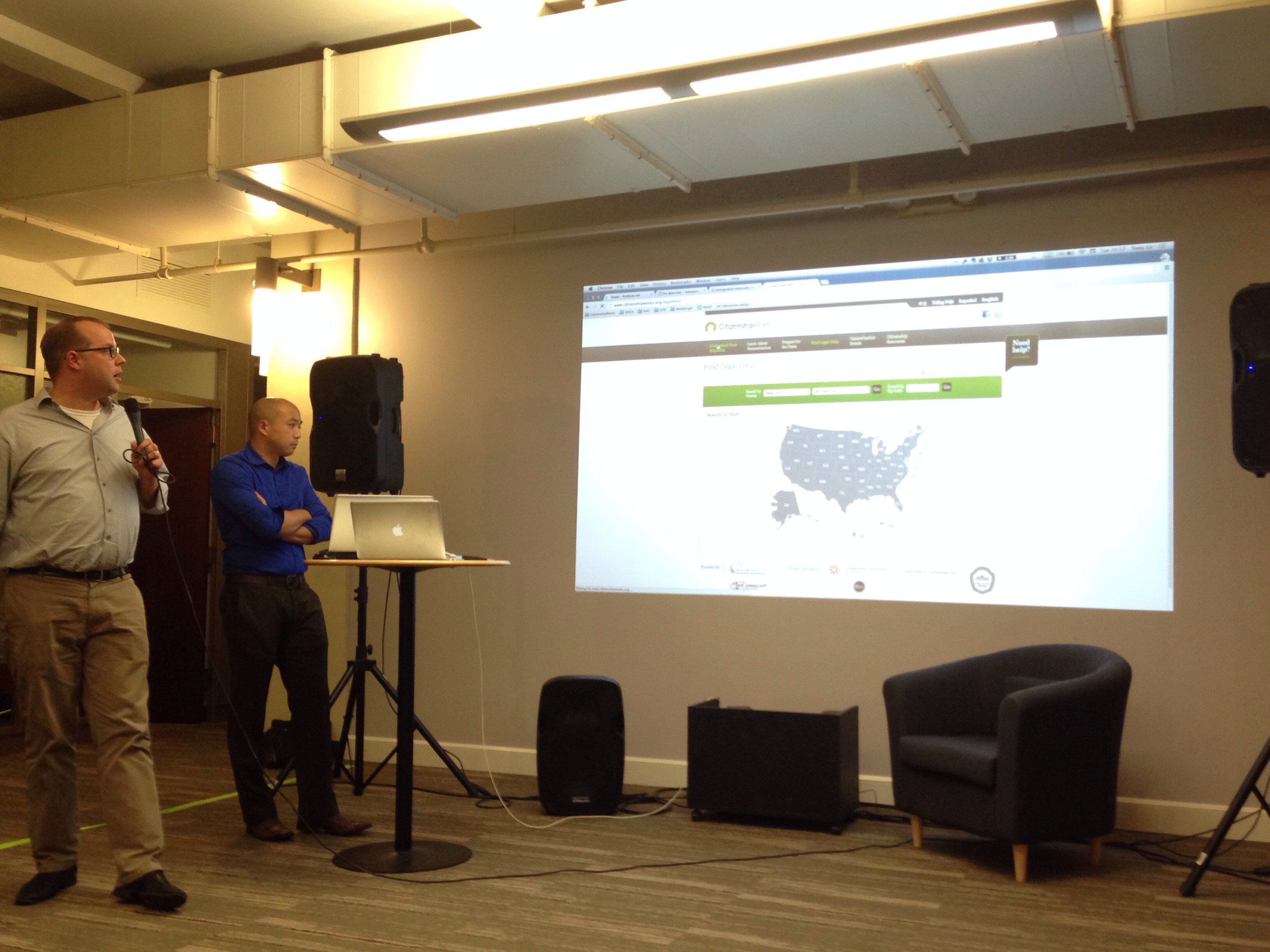 Matthew Burnett and Tony Lu for 
Video of the demo night will be available soon (thanks to Jonathan Ezor)!  Thanks to our sponsor, Clio, and to Dev Bootcamp for hosting!