New York Legal Hackers converged at the IFP Made in NY Media Center to host a discussion on the merits and vices of regulating revenge porn. Revenge porn is a phenomenon (primarily targeting women) where the creator of pornographic and intimate photos posts those images online to exact revenge on the subject. In some cases, the site administrators charge a fee to the subject to have the photo taken down.
The discussion covered several possible regulatory mechanisms, including criminal law, copyright, rights of privacy/publicity, and anti-discrimination laws.  The prevailing view of our panelists was that consensual pornography is a healthy and normal human practice, but that criminal laws have been either unsuccessful or overbroad.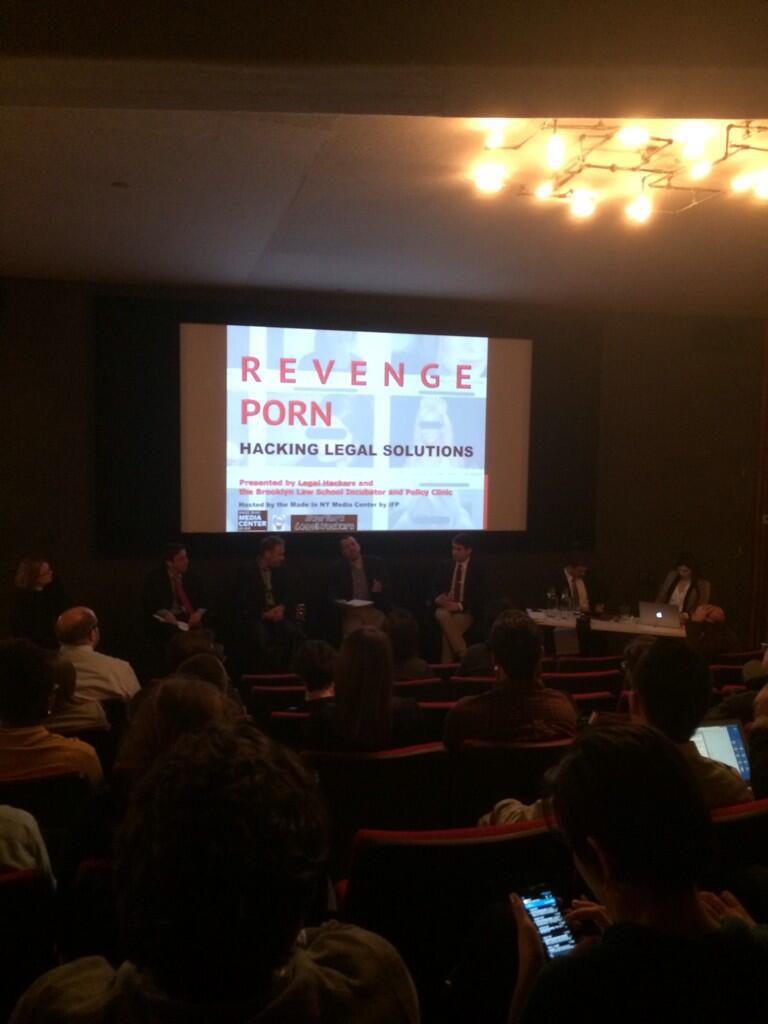 You can check out a video of the event here.