Legal Hackers India is off to a strong start!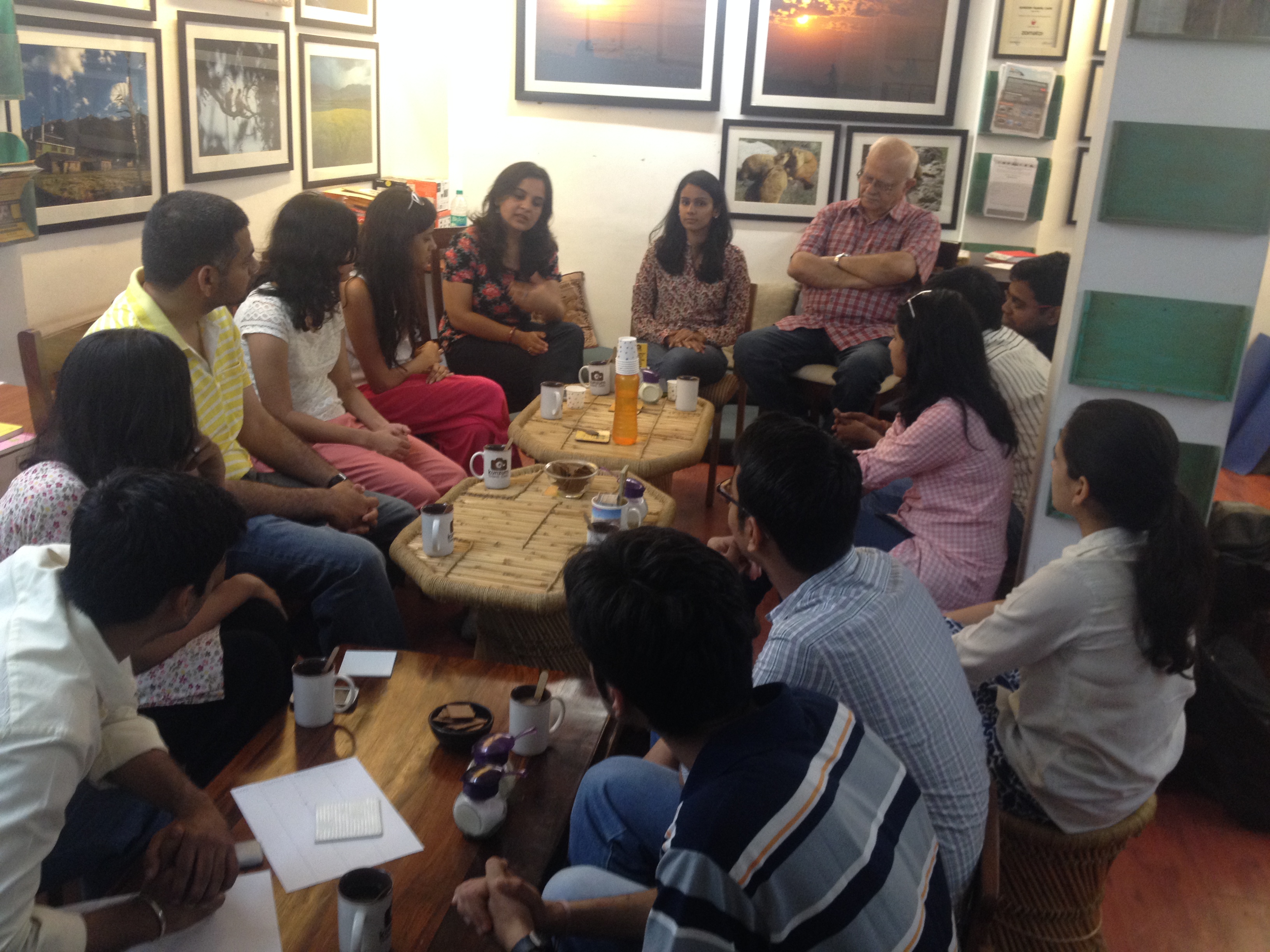 Here's a note from organizer Kanan Dhru:
Legal Hackers India had its first meet-up in Delhi on 25th April 2015 from 5 pm to 6.30 pm at Kunzum Travel Cafe, Hauz Khas Village. This maiden informal LHI meet-up brought together a group of practicing lawyers, techies, economists, law students, engineering students, and researchers and advisers to the Parliament to carve the way ahead for LH India, Delhi Chapter. We also had among us someone who took up law as a profession after working as a techie for 12 years.
The discussions went on for more than an hour and it was agreed that LHI must offer a platform to technologists and lawyers to come up with innovations to make justice more accessible and expedient for all and to make law more understandable to all. Net neutrality was also discussed, and participants argued on both sides of the ongoing debate. While most agreed that lack of net neutrality would hamper free competition between established commercial entities and fresh start-ups, and free choice of consumers, some also argued that the kind of arrangements reached between e-commerce websites and telecom operators may in fact be beneficial as it would make e-commerce services available to markets where internet is not currently accessible otherwise. And as the cost would be borne by the e-commerce companies, the consumers will actually benefit.
It was agreed however, that this is an ongoing debate. Different aspects such as whether the costs would actually not be transferred to the consumers and whether there is any actual threat posed to free competition, need more deliberation. LH India plans to soon organize another formal meet-up to follow-up on the discussions held on the 25th.