The afternoon session began by featuring insights from two of the largest Legal Hackers chapters: New York and DC. First, we heard from Meetup GC and LH advisory board member David Pashman alongside NYLH organizers Warren Allen and Tariq Badat, who shared their perspectives as tech-enabled in-house counsel retaining outside firms.
Next, the DC crew took the floor as Rebecca Williams recapped their recent Le Hackie Awards, a celebration of many incredible civic hacks. We previously covered the Le Hackies and expect it to be a model for many future events across our community. Check out Rebecca's presentation (a treasure trove of projects) and a recent DC Legal Hackers collaboration with the White House!
The do-gooding continued as our host city presented next, showing off the latest open government and access to justice initiatives coming out of the growing Chicago chapter. Cathy Deng and Derek Eder demoed sites including Expunge.io, a service helping Illinoisans expunge their own juvenile records.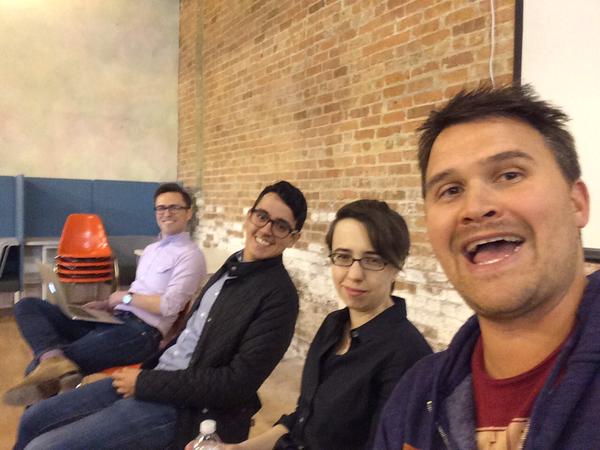 Our focus then turned to chapter development as Jameson Dempsey of DC moderated Aria Safar of Los Angeles, Lauren Mack of New York, and Dan Lear of Seattle in reflecting on their respective chapters' successes and challenges. The panel led into a breakout session where the entire Congress brainstormed solutions for more engaging and sustainable chapters. The results are summarized on this Hackpad; thanks to Jameson for setting it up!
One more update to come, following tomorrow's final session.