---
---
Speakers
The weekend will include a fascinating array of keynotes, panels, workshops, demos, and cultural activities from leaders of the legal hacking, legal technology and civic innovation communities. Here are just a few of our amazing speakers (more to come!):
Keynotes from:
Presentations, panels, and workshops from:
Want to be a presenter or have an idea for a compelling session? We would love to hear your pitch! Submit your proposal here and we will let you know about scheduling.
---
Schedule
Friday August 4, 2017
7-9pm – Welcome Reception (61 Local, Brooklyn, NY)
Saturday August 5, 2017
9:30am – Breakfast & Coffee
9:45am – Welcoming Remarks
Phil Weiss, Director, Legal Hackers

Jameson Dempsey, Director, Legal Hackers
10:00am – Morning Keynote
Jim Sandman, President, Legal Services Corporation
10:40am – Morning Presentations
Measuring Legal Innovation,

Dan Linna, Chicago Legal Hackers

Legal Hackers Chapter Case Studies:

Legal Hacking in Nigeria,

Olumba Chukwemeka Benjamin, Imo Legal Hackers

Legal Hacking in the Middle East,

Suzanna Kalendzhian, Dubai Legal Hackers

Legal Hacking in Singapore,

SG Legal Hackers*

Legal Hacking in Ukraine, Dmitry Foremnyi, Helen Locaychuk

, Kyiv Legal Hackers

Hacking Human Trafficking, Rob Spectre, Brooklyn Hacker

Legal Hacking for Grenfell,

Arlene McDaid, Legal Hackers Scotland
*by video
12pm – Lunch
12:30pm – Lunchtime Keynote & Sunday Previews
Keynote: Cori Zarek, Senior Tech Policy Fellow, Mozilla, former Deputy U.S. Chief Technology Officer

Sunday workshop previews
1pm – Early-Afternoon Presentations
Panel,

The Gray Area: Where Government Transparency Meets Individual Privacy

Rebecca Williams, DC Legal Hackers
Chris Wong, NYU GovLab
Rashida Richardson, NYCLU
Dominic Mauro, Civic Hacker (DoITT by day)

Teaching Hacking for Access to Justice, Jose Torres, Colombia Legal Hackers 
Lexorium: Improving Innovation Skills for Law Students, Denis Ivanov, Kyiv Legal Hackers
Five Things I Learned Launching a Legal Tech Startup, Amy Wan, LA Legal Hackers
Common Form: Disco-Era Technology for Better Contracts Today, Kyle Mitchell, Common Form
IBM Watson Workshop, Remko de Knikker, IBM
3:30pm – Break
3:40pm – Late-Afternoon Presentations
Cannonball, Sarah Feingold, Vroom
Hacking Law Firm Culture, Scott Allan, Toronto Legal Hackers
Holacracy for Law Firms, Dima Gadomsky, Kyiv Legal Hackers

Panel,

Tech Policy: The General Counsel's Perspective

Adam Greenberg, Warby Parker
Charles Kwalwasser, Bark & Co
Ho Shin, Yext
Sarah Feingold, Vroom

Panel,

Blockchain Year in Review

Noah Thorp, SF Legal Hackers
Dazza Greenwood, MIT Media Lab
Nina Kilbride, Monax
Houman Shadab, Clause.io
Pat Berarducci, Consensys
Reuben Bramanathan, Coinbase
6pm – End of Presentations
7pm – Organizers & Speakers Dinner (Location TBA)
Sunday August 6, 2017
9:30am – Coffee and Welcome
10am – Morning Workshops
Using Network Theory to Improve Legal Systems,

Aileen Schultz, Toronto Legal Hackers

Design Thinking Workshop,

Cat Moon and Franklin Graves, Music City Legal Hackers

Demystifying Data Science Workshop,

James Miller, Federal Communications Commission

Technology for Social Justice: Field Scan Workshop,

Georgia Bullen, Open Technology Institute
12:30pm – Legal Hackers Forward-Looking Presentations
Legal Hackers, the Global Legal Technology Laboratory, and Law School Collaborations,

Jonathan Askin, Brooklyn Law School

Accelerating Legal Hackers,

Phil Weiss, New York Legal Hackers

Taking Legal Hackers to the Next Level,

Dan Lear, Seattle Legal Hackers
1:30pm – Lunch & Closing Remarks
2pm – Cultural Activities in NYC
---
Important Notes:
Weather: New York in the summer is hot and humid. Check the weather here.
Getting Around: Taxis, Ubers, and Lyfts are plentiful, but the subway is always cheaper. Note that subways schedules are variable on the weekend due to construction.
Attire: Summit attire is smart casual/jeans/etc.
Power Converters: Here are a few options.
Wi-Fi/SIMs: The summit will have wi-fi. Let us know if you need options for SIMs.
---
Many thanks to our Summit organizing committee: Tom Brooke, Caroline Calomme, Jameson Dempsey, Dan Lear, Phil Weiss, James Miller, Jonathan Askin, Bryan Wilson, Aileen Schultz, Mark Potkewitz
Thank you to our sponsors!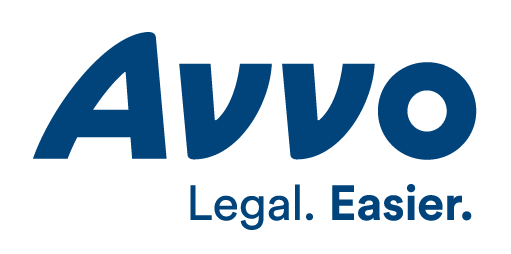 Startup Community Sponsors
Interested in sponsoring? Want to show off your company to a global audience of legal innovators? Contact us to learn about our sponsorship packages.