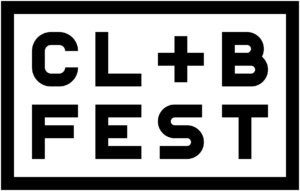 2018 COMPUTATIONAL LAW & BLOCKCHAIN FESTIVAL
March 16-18, 2018
Worldwide

The first annual Computational Law & Blockchain Festival (#clbfest2018) is a three-day global event bringing together coders, designers, lawyers, policymakers, researchers, and students to co-create the future of law, legal practice, and policy. In the spirit of decentralization, the Festival will be hosted at independent, self-organized nodes in cities around the world.
The Festival is designed to be as inclusive as possible, with activity tracks for participants of all backgrounds, interests, and skill levels:
New to computational law or blockchain technology? Need a blockchain 101? Want to learn how to write a smart contract? Learn the basics from local and global experts at our educational sessions and workshops.
Are you a coder or designer? Take part in our Global Challenge, a distributed, 24-hour hackathon that challenges participants to build open-source computational law and blockchain-for-law uses cases with a chance to win awesome prizes.
Interested in policy implications of blockchain technology? Join our Global Symposium, a distributed policy hack to discuss core issues related to blockchain technology and cryptocurrencies with the goal of contributing to a free and open global survey of those issues.
So how can you get involved in the Festival? Here are three ways:
Host a node: There's still time to set up a node! Click HERE to learn more about how to host a node in your city or at your school and to see a preliminary list of nodes.
Sponsor or speak at a node: Would your company or organization like to provide financial or in-kind support to a node or nodes? Are you an expert who would like to teach a workshop, moderate a policy discussion, or mentor or judge hackathon participants? Please email us at clbfest2018 at Gmail for more information on how you can help a local node have a successful Festival (note: please include your city, country, and company/organization in the email so we can put you in touch with the right person).
Attend a node: 

The Festival welcomes enthusiasts of all ages, genders, backgrounds, skill levels, and disciplines, and will be free to attend and participate. Look out soon for a complete list of local nodes and how you can get involved.
Be on the lookout for more information soon.
Brought to you by:

Academic Partners:
MIT Media Lab (law.mit.edu) | Benjamin N. Cardozo School of Law | Brooklyn Law School | Cornell Tech IC3 | Legal Technology Lab | New York Law School | Stanford CodeX Blockchain Working Group | UCLA Blockchain Lab
Questions? Email us: clbfest2018 at gmail.