2019 Legal Hackers International Summit
September 13-15, 2019
Brooklyn, NY
Welcome to the Fifth Annual Legal Hackers International Summit!
Since its founding in 2012, the Legal Hackers movement has grown into the largest grassroots legal innovation community in the world, with over 140 chapters (and counting). The fifth annual invitation-only Summit will convene Legal Hackers chapter organizers and legal innovation thought leaders from around the world to share experiences and knowledge and to chart the path ahead for the Legal Hackers movement.
We're thrilled to be hosting the Fifth Annual Legal Hackers International Summit at the Forchelli Center, located at 205 State St, Brooklyn, NY 11201. Can't wait to see you there!

SPEAKERS & WORKSHOPS
Keynotes from:

Beth Noveck

Director, GovLab; Professor,
NYU Tandon School of Engineering (bio)

Mike Godwin

Distinguished Senior Fellow,
Technology & Innovation
R Street Institute (bio)

Meredith Broussard

Assistant Professor,
Arthur L. Carter Journalism Institute, New York University (bio)
Want to be a presenter or have an idea for a compelling session? We would love to hear your pitch! Submit your proposal here and we will let you know about scheduling.

SCHEDULE
Friday September 13, 2019
5:00 PM
Welcome Reception @ Circa Brewery
Saturday September 14, 2019
9:00 AM
Breakfast & Coffee
9:45 AM
Welcoming Remarks
10:00 AM
Morning Introductions
10:30 AM
Session 1: Legal Hackers Chapter Updates

Baku, Azerbaijan
Brasília, Brazil
Douala, Cameroon
Hamburg, Germany
Houston, Texas, USA
Jakarta, Indonesia
Limassol, Cyprus

BREAK

Luxembourg
Montevideo, Uruguay
Panama City, Panama
São Paulo, Brazil
Seoul, South Korea
Singapore
Ukrainian Student Groups
Vienna, Austria

12:00 PM
Lunch
1:00 PM
Afternoon Keynote and Discussion: Beth Noveck
2:00 PM
Session 2: Open Legal Education Forum
hosted by Harvard Law Library Innovation Lab and Creative Commons How might we develop and maintain open educational resources (OER) for law? This open forum will highlight models including Creative Commons, Harvard's H2O Open Casebook, Wikipedia, and LawArxiv and will encourage participants to design strategies for encouraging local stakeholders (universities, law firms, bar associations) to develop and maintain locally relevant OER for law.
3:25 PM
Break
3:30 PM
Session 3: Open Legal Data Forum
hosted by the Caselaw Access Project (Harvard LIL) and ICLR&D
How might we foster a culture of open legal data in our local legal ecosystems? This open forum will the challenges and opportunities of open data in the legal domain, focusing primarily on case law, legislation, and regulations. Harvard's Caselaw Access Project and the Incorporated Council of Law Reporting for England & Wales R&D arm (ICLR&D) will co-lead the workshop. Participants will have a chance to use available tools and to develop strategies for opening legal data in their local chapters.
4:55 PM
Break
5:00 PM

Session 4: Free and Open Source Legal Technology Forum
hosted by Community.Lawyer, Docassemble (and friends), and the Accord Project
How might we create a thriving community of free and open source legal technology developers and users in our local communities? This forum will include an overview of available free and open source legal technology tools, a legal-app-building workshop, and a discussion about how we might foster FOSS legaltech in local Legal Hackers chapters.
6:30 PM
End of Day Photo
7:00 PM
Organizers & Speakers Dinner (Location TBA)
Sunday September 15, 2019
9:00 AM
Coffee and Morning Keynote: Mike Godwin
10:00 AM
Session 5: Global Tech Policy Forum
hosted by Mozilla and the Georgetown University Digital Services Collaborative
How might we engage local stakeholders in our communities to collaboratively develop solutions to the most pressing technology policy issues that we face? In this forum, we will discuss effective methods for coalition- and capacity-building for tech policy, break out to discuss how those methods might be implemented to address emerging areas of technology policy, and co-create a framework to replicate the workshop in their local communities.
12:00 PM
Lunch Keynote and Discussion: Meredith Broussard
1:00 PM
Session 6: Legal Hackers Community Discussion
Since we launched in 2012, Legal Hackers has grown from a meetup in New York City to a global community with over 150 chapters in 62 countries. What's next for the Legal Hackers community and how might we continue to advance our mission of building an open culture for law?
4:00 PM
End

IMPORTANT NOTES
Invitation Only: The Summit is invitation only and is designed primarily for Legal Hackers chapter organizers. If you would like to join the Summit but have not received an invitation, please complete the following invitation request form ASAP: https://goo.gl/forms/Ove1Oba1tlY1WJC93. Space is very limited and we will not be able to accept all requests.
Event Location: The Summit will be held at the Forchelli Center at Brooklyn Law School, located at 205 State Street in Downtown Brooklyn. The closest subways are Jay St.-MetroTech (A,C,F), Hoyt St. (G), Borough Hall (2,3,4,5).
Lodging: We recommend staying near downtown Brooklyn or in downtown Manhattan. There are plenty of hotels and AirBnBs.
Weather: New York in the early fall is generally pleasant, but may be hot. Check the weather here.
Getting Around: Taxis, Ubers, and Lyfts are plentiful, but the subway is always cheaper. Note that subways schedules are variable on the weekend due to construction.
Attire: Summit attire is smart casual/jeans/etc.
Power Converters: Here are a few options.
Wi-Fi/SIMs: The summit will have wi-fi. Let us know if you need options for SIMs.
THANK YOU TO OUR GENEROUS SPONSORS!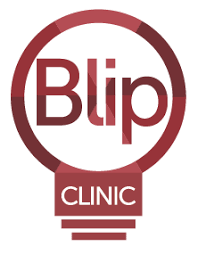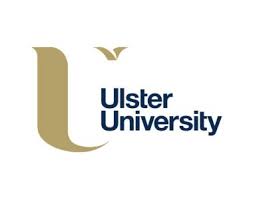 And our Travel Sponsors: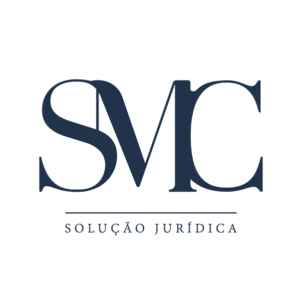 Interested in sponsoring? Want to show off your company or organization to a global audience of legal innovators? Contact us to learn about our sponsorship packages.