Welcome to the 2016 Legal Hackers International Summit!  This second annual invitation-only Summit will convene Legal Hackers organizers and legal-innovation thought leaders from around the world to share experiences and knowledge and to chart the path ahead for the Legal Hackers movement.
Can't wait to see you there!
---
About Legal Hackers
Legal Hackers is a global movement of lawyers, policymakers, technologists, and academics who explore and develop creative solutions to some of the most pressing issues at the intersection of law and technology. Through local meetups, hackathons, and workshops across 40 global chapters, Legal Hackers spot issues and opportunities where technology can improve and inform the practice of law and where law, legal practice, and policy can adapt to rapidly changing technology.
---
---
Speakers
The weekend will include a fascinating array of keynotes, panels, workshops, demos, and cultural activities from leaders of the legal hacking, legal technology and civic innovation communities. Here are just a few of our amazing speakers:
Want to be a presenter or have an idea for a compelling session? We would love to hear your pitch! Submit your proposal
here
and we will let you know about scheduling.
---
Schedule
Friday July 15, 2016
7pm – Welcome Party @ 61 Local! (Open to the public – RSVP Here)
Saturday July 16, 2016
9:30am – Breakfast & Coffee
10am – Welcoming Remarks
Legal Hackers: Where We Are and Where We're Going, Jameson Dempsey, Kelley Drye & Warren LLP & Phil Weiss, Fridman Law Group
10:30am – Morning Presentations
What is a Legal Hacker, Anyway?
What Legal Hackers Can Learn from the Original Hackers, Dan Lear, Dir. of Industry Relations, Avvo
A Hacker's Perspective on Opportunities in Legal Hacking, Scott Allan, CEO, MindHive
Simple Legal Hacks from Singapore, Jerrold Soh, SG Legal Hackers
The Lantern in the Fog: Bleak House and the Information Revolution, Elizabeth Fitzgerald, Solicitor and Member of Technology Committee of the Law Society of Ireland
12pm – Lunch & Keynotes
Hacking Your City
Take Back Your City: Hacking Open Data and Pair Coding Your Laws, Ben Kallos, New York City Council Member
3 Civic Hacking Models for an Open Source City, Jason Hibbets, Sr. Community Evangelist, Red Hat
1pm – Icebreakers/Wakeup Session
1:10pm – Early-Afternoon Presentations
Hacking Law
Legal Toolkit for the 21st Century: Smart Contracts and the Blockchain,

Tom Brooke, Partner, Brooke & Brooke; Nina Kilbride & Preston Byrne, ERIS Industries; Dazza Greenwood, MIT Media Lab

Artificial Intelligence and the Legal Hackesphere, Larry Bridgesmith, Law Professor, Vanderbilt University School of Law
The Ethics of Applying Machine Learning to Legal Use Cases, Kathryn Hume, Director of Sales and Marketing, FastForwardLabs & Professor of Law, University of Calgary Faculty of Law
Legal Issues in Crowdfunding and Alternative Finance, Amy Wan, Partner, CrowdfundingLawyers.net & Ken Nguyen, CEO, Republic.co
The Role of Open Data in Federal Innovation Policy, James Miller, Senior Attorney Advisor, Federal Communications Commission

Lawtoons: Promoting Access to Justice Through Design (Workshop),

Kanan Dhru, Founder, Research Foundation for Governance in India, Lawtoons, and LawForMe
3:55pm – Break
4pm – Late-Afternoon Presentations
Hacking Law School
Introduction to LawWithoutWalls, Erika Pagano, Assistant Director, LawWithoutWalls
How The Internet Changed Legal Education, Kyle McEntee, Law School Transparency
Law Schools as Members of Interdisciplinary CivicLawTech Teams and Networks, Tony Luppino, Director of Entrepreneurship Programs, UMKC School of Law
Hacking Legal Practice
The Challenges and Opportunities in Legal Innovation, Matt Weinmann & Peter Brase, Kelley Drye & Warren LLP
Mindfulness for Lawyers (Workshop), Nitya Bansal, Founder, Sai Centre for Socio-Legal Action
Innovation in Legal Services (Workshop), Dan Linna, Director of LegalRnD & Andres Jara, Founder, Alster Legal
6pm – Happy Hour (Location TBA)
7pm – Organizers Dinner (Location TBA)
Sunday July 17, 2016
10am – Welcome & Recap of Day 1
10:30am – Presentations
Hacking Legal Hackers
Legal Hackers Coordination Across Borders, Institutions, and Organizations, Jonathan Askin, Founder, BLIP Clinic
Growing Your Legal Hackers Community (Workshop), Laura Faurqueur, Dir. of Marketing, Yingke Adarve Law Firm
The Future of Legal Hackers (Open Discussion)
1pm – Lunch & Closing Remarks
2pm – Cultural Activities in NYC
---
Important Notes:
Weather: New York in the summer is hot and humid. Check the weather here.
Getting Around: Taxis, Ubers, and Lyfts are plentiful, but the subway is always cheaper. Note that subways schedules are variable on the weekend due to construction.
Attire: Summit attire is smart casual/jeans/etc. (NYC Tip: avoid flip-flops)
Tourist Tips: Funny/educational video on visiting NYC.
Power Converters: Here are a few options.
Wi-Fi/SIMs: The summit will have wi-fi. Let us know if you need options for SIMs.
---
Many thanks to our Summit organizing committee:
Daniel Acevedo
Astrid Baldissera
Tom Brooke
Jameson Dempsey
Kanan Dhru
Kyle Dumont
Dan Lear
Phil Weiss
The 2016 Legal Hackers International Summit is only possible with the help of our pioneering sponsors: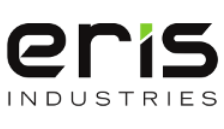 Interested in sponsoring? Want to show off your company to a global audience of legal innovators? Contact us to learn about our sponsorship packages.